Barrel Dye Boomstick Carbon Fiber 15"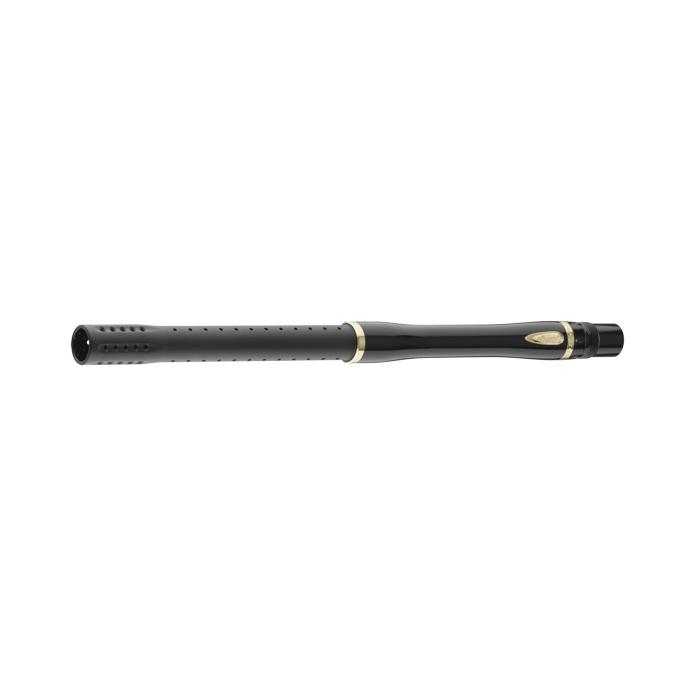 149,95 €
129,95 €
with vat
PAYMENT METHODS
Paypal, Visa/Mastercard, Bank Transfer
FREE SHIPPING
For purchases over € 400 (UK)
GLOBAL EXPEDITION
More than 36 shipping destinations
Characteristics
Steady Port
Two Piece
Glass Fiber
The new DYE GF Boomstick™ is the next evolution of the DYE barrel lines. Glass fiber "GF" barrels are constructed using the same proprietary assembly process as our tried & true carbon fiber "CF" barrels but makes use of our new glass fiber "GF" technology. This allows for amazing strength and durability, and complete customization of color. This unique fusion of materials and DYE's 20 years of barrel experience have produced yet another progression in performance of our barrel line. Just like the "CF series", the "GF series" barrels feature a back length of eight inches allowing the paintball to reach terminal velocity before porting begins to optimize performance. The GF/CF Boomstick™ lines are one of the most accurate, quiet, and efficient barrels currently available.
• GF barrels are produced in autococker/DYE marker threads.
• available in 15". Bore sizes .684 and .688.
YOU MAY ALSO BE INTERESTED IN:
BEST SELLERS
OUR SALES CHAMPIONS